At Knox Preparatory School, the students have been exploring and experimenting with AR and VR to deepen inquiry learning experiences. Students use an extended reality (XR) web platform to take control of their learning and showcase their skills and competencies in virtual environments in real time. Our students are creators and curators of the content in these virtual platforms and they work collaboratively to develop future-focused dispositions and a highly agile skillset.
Putting this into practice, students from across the grades have facilitated live events in virtual environments, delivering tutorials to educators at a range of conferences around the world. They have run digital and design technology workshops at the 7th International Conference of the Immersive Learning Research Network and at the International Society for Technology in Education Conference. The students connected with participants globally and engaged educators in professional learning experiences, resulting in other schools adopting these technologies.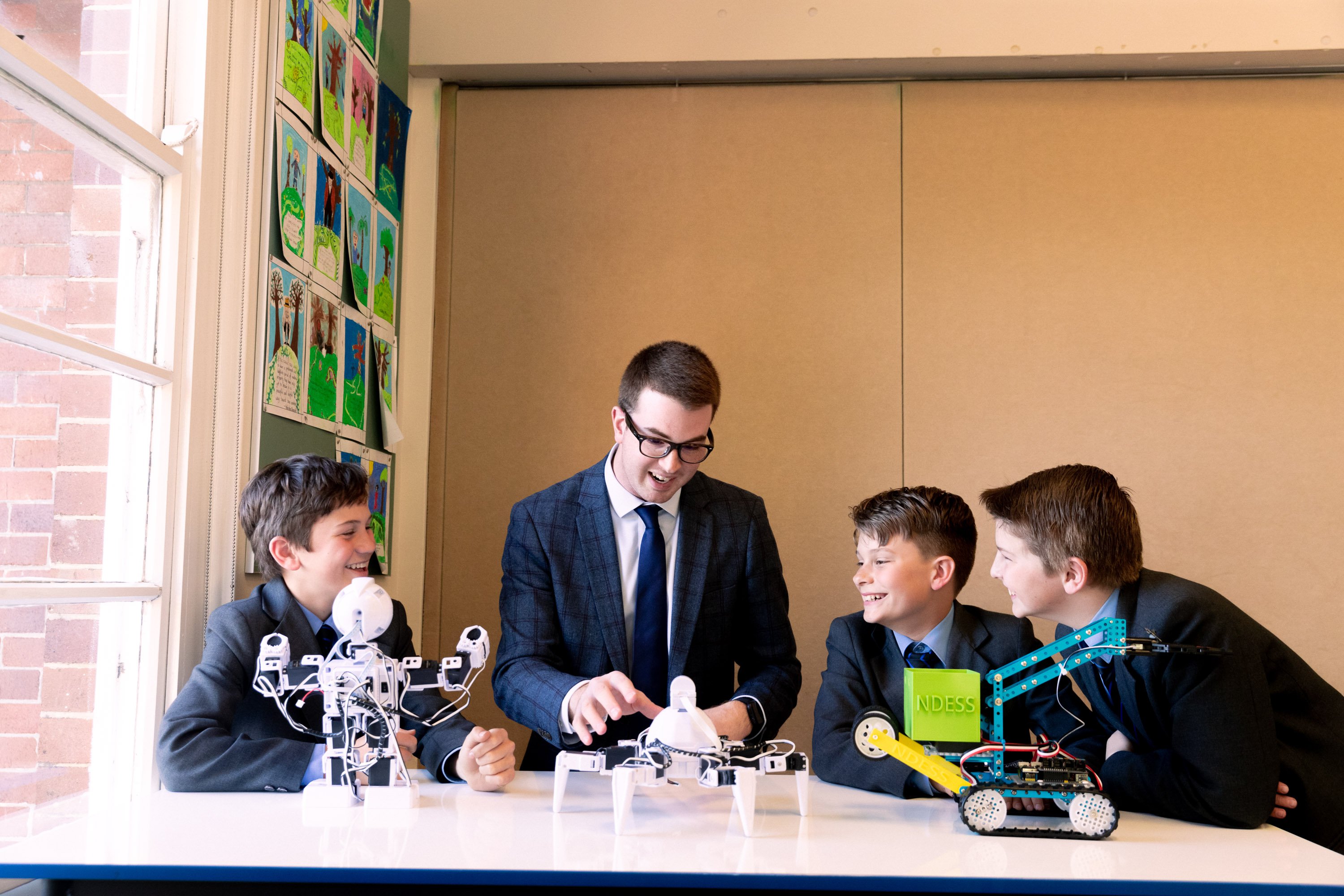 In the Senior School, enabling students to be more agentic has been the driver for the Certificate of Global Competency. This certificate achieved through the accumulation of micro-credentials, recognises that students are more than a grade. It validates the passion, knowledge and skills that students already have, encouraging them to be agentic, committed citizens who are altruistic and have the courage to move beyond their comfort zone. Our students are now fully engaged in the curation and demonstration of their skills and achievements within and beyond school.
More importantly, a team of students collaborated with teachers and parents in the design and implementation of the certificate. This student team drives the dissemination of information to the student body, produces promotion materials and is the key advisory body for any needed changes or additions. Learning Creates Australia has acknowledged the importance of this certificate in their search for new student credentials.
Two powerful examples of how the Certificate fosters agency and innovation are the student led conferences that occurred in 2020 and 2021. The STEAM expo that featured industry partners and universities sharing innovative technologies was completely devised, led and run by students. A public school principal, his executive team and their local member attended the event and asked the STEAM student team to mentor them and their students. The second student designed and led cross-sectoral event, was the 'Leading Wellbeing: A Student Perspective' that attracted students from 20 schools and featured student-led workshops.
Knox is committed to ensuring that its Pre-K-12 students are innovative agents of change with the ability and the will to positively influence their own lives and the world around them.