OUR BOARDERS TELL THEIR STORIES
JAKE BUCHANAN - YEAR 12, 2021
RURAL BOARDER - FROM MUDGEE, NSW
As our journey within Boarding comes to an end, it has made me reflect and think about the special privilege we have been blessed with. It has been epitomised by the one of a kind relationship we have with this school, and our unique circumstances in living at the heart of it.
When I think of our cohort, all that comes to me is mateship, respect and independence. The collective bonds, memories and experiences we have all made from Year 7 to Year 12 will forever be instilled in us.
PETER LI - YEAR 12, 2019
INTERNATIONAL BOARDER - FROM HONG KONG
In my time at Knox Grammar School, the teachers really inspired me. I learnt that life is not only about academic success, but also about how to maximise personal value.
Maybe the honours and achievements will fade through time, but this lesson will never be forgotten, it is an invaluable treasure for my life.
I've been very proud of myself being a Knox boy; this feeling starts at the moment when I put on my blazer, and I can say for sure it will remain with me for the rest of my life.
I have decided to study education at university because the role of being a teacher is so important to this world. I am ready to take the challenge.
HUGH BROWNING - YEAR 12, 2017
RURAL BOARDER – FROM NARROMINE NSW
My favourite thing about being a Boarder is being able to enjoy all the school facilities like the gym, pool, library, basketball courts and handball courts. I also really like being able to go to Wahroonga shops after school, going to the movies on weekends and the special outings such as Jet Boating on Sydney Harbour.
Homework is a lot easier to do in the Boarding House. Each night we have a teacher come in to help us with our prep and sometimes we are allowed to work in groups to complete our work.
Being from the country I like living in the city to attend School because there are more opportunities and more things for me to do when I am bored. But I like going home in the holidays to the country because there is more space. When I am home we ride motorbikes, I drive the tractor and help work on our property. When we are at school we play a lot of touch football and basketball – it's good to be surrounded by friends.
WILL WEST, YEAR 12 BOARDER 2016
RURAL BOARDER – FROM YOUNG NSW
I was pretty nervous when I first came to Knox, but that was soon gone when I met the people there. Everyone was very welcoming and would always go out of their way to lend a hand. The kitchen staff have been very good to me with my allergies.
Having a Boarders' Leadership Team is a great way to improve boarding, and to hear the boys' opinions. This means that the decisions made in boarding are more influenced by the boys and their ideas. Life at Knox has taught me new skills and I am looking forward to the future.
VANESSA WEST (PARENT OF WILL WEST)
Our son commenced his time at Knox as a boarder in Year 9 in 2013. Since the very first day our experience as boarder parents has been a happy, supportive and positive one. The boarding staff are warm and friendly and provide a safe and nurturing environment for the boys. We have found the boarding staff supportive and extremely approachable if there has been any concern.
We like the horizontal boarding, the boys get to know and live with everyone in their year group. At the same time, the design of the Knox Boarding Centre and the proximity of Gillespie Heritage House allow all the years to mix with each other.
Boarders are assisted in all areas of living away from home, from academic organisation to support in starting cadets, outdoor camps, transport to and from school, medical appointments, just to name a few.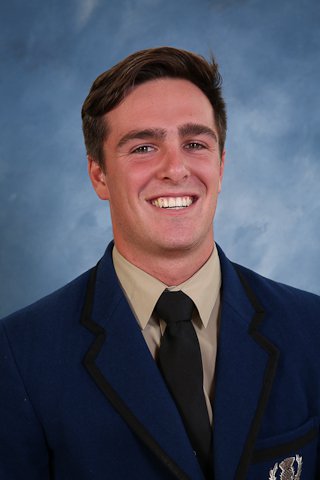 LACHLAN KEMP, YEAR 12 2015 BOARDER
RURAL BOARDER – FROM MERRIWA NSW
I lived in Gillespie Heritage House when I first became a boarder in Year 7.
The rooms is definitely one of the best aspects of the boarding house as they are very spacious and great for HSC studies.
The whole structure of boarding definitely makes it easy to get work done especially with the tutors and teachers who visit the house to give assistance. Prep time is one of the best features of boarding as everybody is sitting down and it allows you to fully concentrate on your work with no distractions and are teachers willing to help.
Overall boarding at Knox has been one of the best experiences in my life and I have made many lifelong friends and watched it grow whilst having been here. Boarding also allows everybody to become more mature and learn from the older boys whether around the house or in the Boys to Men camps.
CHRIS AND AMANDA KEMP (PARENTS OF LACHLAN KEMP, YEAR 12)
Lachlan started boarding in 2010 and has been part of a wonderful 'evolution' of boarding at Knox. As a third generation boarder, he has truly been part of Knox boarding, old and new.
Boarding at Knox Grammar is a terrific experience for boys and families. Strong relationships develop with those caring for our precious boys. Our incredibly lucky boys have access to state of the art sporting equipment and fields, partake in community and cultural activities, and are the envy of their day boy peers with the modern and superior boarding facilities. The dedication of the staff to the academic and personal wellbeing of each boy is what makes Knox Grammar a stand out boarding school.