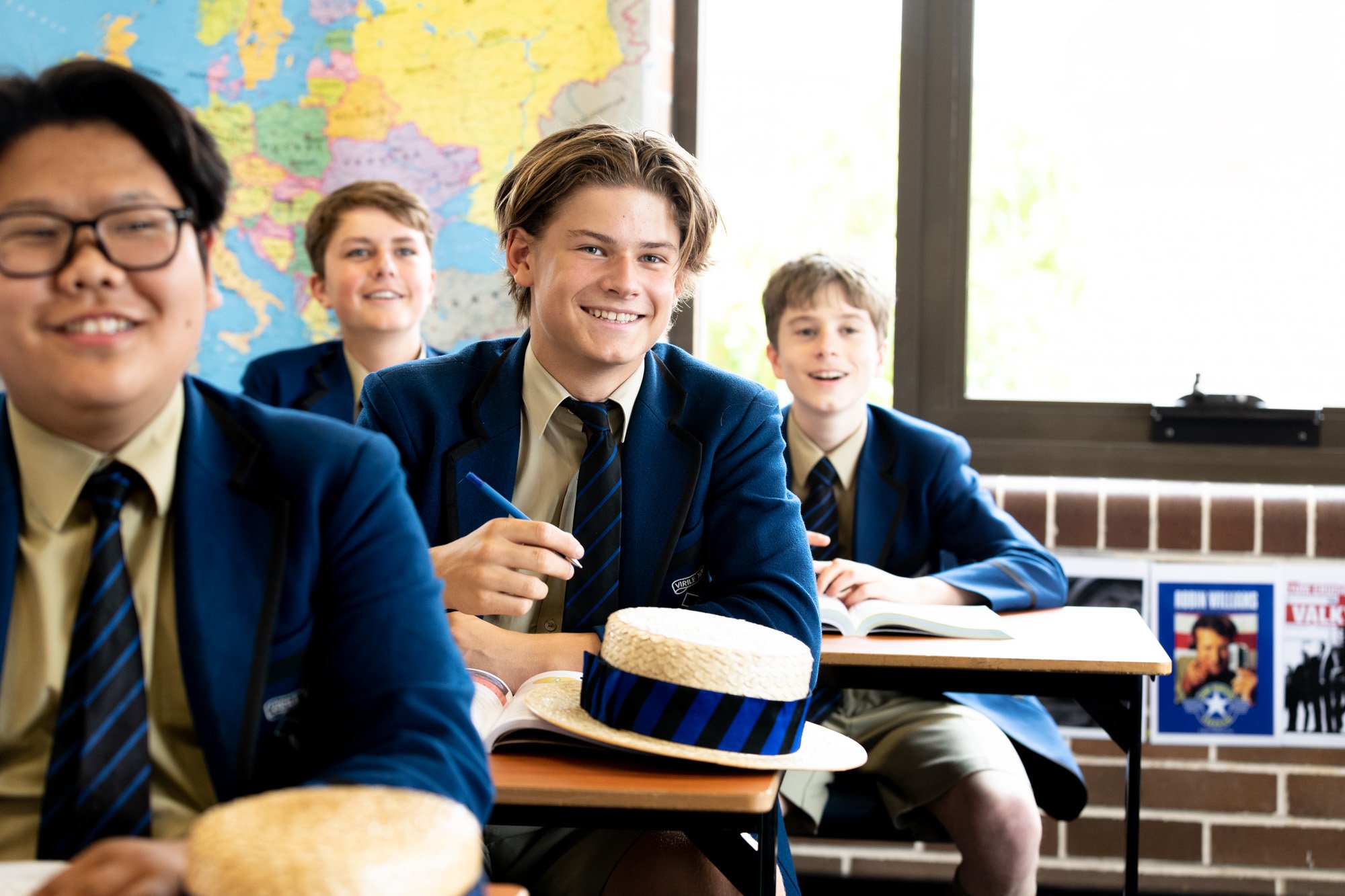 Knox Total Fitness is our integrated program which aims to support and improve the social, physical, spiritual and academic fitness of every boy.
Positive Psychology and Positive Education
Knox is a recognised global leader in Positive Psychology and Positive Education.
While mainstream psychology often focuses on people who already suffer from mental health issues, Positive Psychology aims to proactively increase mental resilience and wellbeing. It can play a crucial preventative role in reducing depression, anxiety and stress within the school environment.
A major aim of Positive Education is to prepare the boys fully for the demands of the new workforce and think beyond themselves by developing skills in altruism.
All Knox staff, including sport coaches, receive expert training in Positive Psychology from qualified psychologists.
Read our Child Protection and Anti-Bullying policies
SPIRITUAL LIFE
We aim to enhance and support the spiritual growth of every boy through Uniting Church faith and leadership. Our students have many opportunities to explore and celebrate their faith through regular chapel services, Bible study sessions and student groups.
Boys in Years 7 to 10 participate in a religious studies course titled Religion and Ethics which explores themes such as ethics, culture and diversity.
WELLBEING
Each of the Senior School's three academies is supported by qualified psychologists from the Knox Wellbeing Centre. The psychologists provide academic, psychosocial and emotional wellbeing support for the boys across Years 7 to 12.